Archive for August, 2016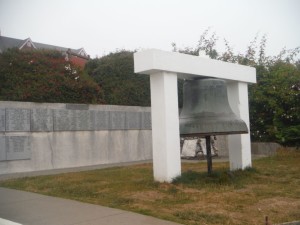 Old friend, former naval officer, and past contributor to this blog Bob Schnell (see March 2011 U.S.S. Roosevelt post) send me the photos for this post.
Trinidad Head, California is located in Northern California – north of the cities of Eureka and Arcata. The area has a long maritime history, from fishing to the shipping of redwood lumber to the large ports of the west coast. Below the Trinidad Head lighthouse is a memorial to those lost at sea from the local area. One addition to this memorial that I've never seen before is the addition of panels of locals who decided to be buried at sea. I think this adds a nice touch to a memorial located at one of the most beautiful spots in California.