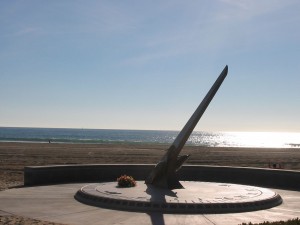 On January 31, 2000 Alaska Airlines Flight 261 plunged into the Pacific Ocean near the Channel Islands off the beautiful beaches of Southern California. The aircraft was a McDonnell Douglas MD-83 on a scheduled flight from Puerto Vallarta, Mexico to Seattle, Washington, with an intermediate stop at San Francisco. All eighty-eight passengers and crew aboard the aircraft were killed, many lost at sea.
This accident is one of the most written about in recent memory, mainly because it was determined to be caused by a mechanical failure that could have been prevented. A simple jackscrew mechanism that controlled stabilator trim on the aircraft failed – resulting in a total loss of pitch control. The aircraft plunged nose first into the water, despite all efforts to regain control of the aircraft by the flight crew. This tragic loss was due to a failure to perform routine maintenance by Alaska Airlines and a failure to conduct adequate oversight of maintenance by the Federal Aviation Administration.
The Sundial Memorial at Port Hueneme Beach Park is a beautiful combination of remembrance of the dead and a vision of hope for the living. Designed by Santa Barbara artist James "Bud" Bottom, the memorial consists of a 20 foot diameter base and an 11-foot tall bronze arm. The names of the victims are found on bronze plaques circling the base. Every year, on January 31st, at the exact time of the crash, the shadow caused by the bronze arm darkens a special plaque on the sundial's face.
Port Hueneme was the base of operations for recovery efforts after the crash. On the one year anniversary on the crash, a boat from Port Hueneme ferried family members to the crash site near Anacapa Island. The boat was surrounded by a pod of approximately 1,000 dolphins at the crash site – an enduring memory for all those on that ferry that day.
Dolphins, according to legend, help transport the souls of people lost at sea. Attached to the bronze arm of the sundial are dolphins, free of the water and soaring high. It's a most fitting image on a memorable memorial…